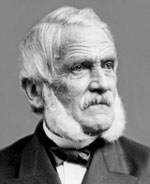 Screen Name:
Lord Bonzo
Lord Bonzo has published 5 items on The Spoof.
Check out Lord Bonzo's:
Latest Spoof News Story: Friday 24th July 2009
Spoofing since: Thursday 9th April 2009

Location: Not Mars - Yet!
Profile: Lord Bonzo was a real person who strode the hallways of Horsted Manor in Kent before the 1st World War. My grandfather regularly played poker with him. A capricious cheat, he would often get his competitors drunk on champagne, before thrusting aces from under his shirt sleeves and winning the pot. Everyone knew he was a cheat but didn't mind as the drink and cigars, along with the young ladies supplied, made up for the money lost.

Lord Bonzo was a snob of the highest order. Anyone who wasn't a Lord had to enter by the tradesman entrance. Not even Honourables were allowed to step on the marble front doorstep. Typically eccentric for his age and class, he forced all the servants to use only one toilet - placed in a hot air balloon 40' above the ground. They had to climb a rope ladder to reach it! He told my grandfather this method was the best way to teach 'bowel discipline'.

I dedicate my writings to Lord Alfred Bonzo. The type of man who only frequents mental institutions today - yet, over 100 years ago, was seen as a pillar of society and the backbone to a great British empire.

Hail Bonzo!
Lord Bonzo's RSS News Feed
Lord Bonzo hasn't written anything in a while, so his/her news feed is seriously out of date!
If you want the latest up-to-the-minute spoof news, check out all our rss feeds.
While you're here, why not check our other Top Writers?
And if you've still got time on your hands, consider joining us as a writer, and make up your very own news stories!