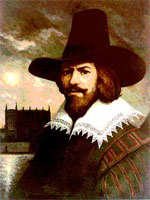 Screen Name:
Khadija
Khadija has published 64 items on The Spoof.
Check out Khadija's:
Latest Spoof News Story: Friday 26th June 2009
Spoofing since: Thursday 25th December 2008

Profile: I am looking to make friends with fellow Muslim women who have a sense of humor on this website. I am completely blinkered in my horizons and refuse to speak to those outside my homogeneous group.


My Favourite love song : 'Afternoon Delight' Starland Vocal Band

My Favourite TV Comedy Progs: 'Never The Twain', 'Robin's Nest', 'Small Wonder', 'Terry and June',and 'Metal Mickey'.

My Favourite Progs: 'Sabrina the Teenage Witch', 'Bewitched' and 'Pixie and Dixie'.


Favourite songs : Gang Bang by Blace Lace, Anarchy in the UK by the Sex Pistols, Ace of Spades by Motorhead and Short People by Randy Newman


Favourite TV personalities : Billy Dainty, Roy Hudd, Rod Hull, Emu, Kenny Lynch, Russell Brand, Davina McCall, Jimmy Saville, Ed Stewart, Stu Francis and Bernie Clifton.


Child hood ambition: To be Charlie from the Banana Splits 'Sour Grapes Bunch'and to set Worzel Gummidge on fire.


Where do I hope to be in a year from now : Rampton

Where do I hope to be in five years from now : Broadmoor
Khadija's RSS News Feed
Khadija hasn't written anything in a while, so his/her news feed is seriously out of date!
If you want the latest up-to-the-minute spoof news, check out all our rss feeds.
While you're here, why not check our other Top Writers?
And if you've still got time on your hands, consider joining us as a writer, and make up your very own news stories!