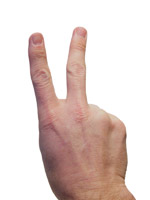 Screen Name:
Arnie the Barbarian
Arnie the Barbarian has published 6 items on The Spoof.
Check out Arnie the Barbarian's:
Latest Spoof News Story: Monday 3rd January 2011
Spoofing since: Monday 12th November 2007

Location: quiteniceplacesussex
Profile: Arnie is 46 with the body of a God (BUDDHA).
He feels duty bound to fight at every turn the misery and general malaise which threatens to engulf our once green and pleasant land. Absent the opportunity to kill all the occupants of the Palace of Westminster and escape jail or worse, Arnie intends to do his best to raise a giggle wherever possible to obviate the efforts of Fat Scotch Gordon and his cronies, acquaintances and successors to turn us all into browbeaten, unquestioning lemmings prepared to accept that tv programmes requiring a viewer vote constitute entertainment for any but those whose lips move when they read the Beano.
Arnie used to be known as "angry of Purley" but lately has come to realise that this pseudonym has been hi-jacked by the popular press and isn't suitable any more. Send money if you like.
Arnie the Barbarian's RSS News Feed
Arnie the Barbarian hasn't written anything in a while, so his/her news feed is seriously out of date!
If you want the latest up-to-the-minute spoof news, check out all our rss feeds.
While you're here, why not check our other Top Writers?
And if you've still got time on your hands, consider joining us as a writer, and make up your very own news stories!