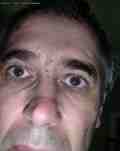 Screen Name:
Douglas Salguod
Douglas Salguod has published 78 items on The Spoof.
Check out Douglas Salguod's:
Latest Spoof News Story: Friday 15th May 2009
Spoofing since: Tuesday 22nd August 2006

Homepage: http://garygaddy.com
Location: North Carolina in the US of A
Profile: Douglas Salguod, Satyrist at Large, was born in the febrile mind of a recovering academic. Published, under pseudonyms of course, in Journalism Quarterly, Public Opinion Quarterly, Journal of Communication, American Journal of Education, and the Journal of Irreproducible Results, he also served briefly as the managing editor of Social Forces.

Salguod, a college dropout and returnee, was suspended from both elementary and high school (of course, his junior high principal tried but he never could catch him), before he obtained his Ph.D at the University of North Carolina near Carrboro.

His autobiography, which he inspired, Rhymes with Macadamia, is not expected to be in stores.


Also see my work at: http://www.pugbus.net
Douglas Salguod's RSS News Feed
Douglas Salguod hasn't written anything in a while, so his/her news feed is seriously out of date!
If you want the latest up-to-the-minute spoof news, check out all our rss feeds.
While you're here, why not check our other Top Writers?
And if you've still got time on your hands, consider joining us as a writer, and make up your very own news stories!