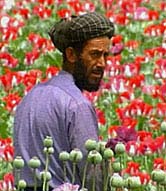 Screen Name:
hughster
hughster has published 21 items on The Spoof.
Check out hughster's:
Latest Spoof News Story: Wednesday 20th September 2006
Spoofing since: Wednesday 25th August 2004

Homepage: http://www.dfajapan.org
Location: Japan
Profile: I've been living in Japan for over 16 years now. I came here as a technical writer, and with a few interruptions, like installing the UNIX servers for Japan's first ISP, that's what I've been doing ever since.

I specialize in professional audio, and that's also one of my hobbies. I write music, and am just starting to sell it as backing music for videos, etc.

American politics would be really interesting, even if we weren't faced with a crisis right now. And make no mistake, that's what we're faced with -- a crisis that will destroy the world as we know it, if George W Bush and his gang are not brought to justice in the future. The first step is getting him out of office b working towards a Democrat-controlled Congress in 2006, to work for impeachment in 2007 of the whole Crazy Gang who make up the Bush Crime Family. And visit http://www.demsjapan.jp (Democrats Abroad Japan) for news and a lively political discussion.

hughster's RSS News Feed
hughster hasn't written anything in a while, so his/her news feed is seriously out of date!
If you want the latest up-to-the-minute spoof news, check out all our rss feeds.
While you're here, why not check our other Top Writers?
And if you've still got time on your hands, consider joining us as a writer, and make up your very own news stories!