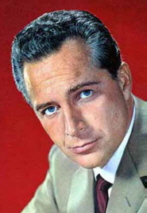 Screen Name:
Stone Riprock
Stone Riprock has published 20 items on The Spoof.
Check out Stone Riprock's:
Latest Spoof News Story: Thursday 29th July 2004
Spoofing since: Wednesday 30th June 2004

Location: Where you are, my special lady
Profile: The American people have a right to know. Do you like my hair? I think my hair looks great, and that makes me feel great. When I feel great, then I do a great job delivering the news.

That's what the American people expect. Hard-hitting news, and great hair. And the ladies flock to me like flies to a dying horse, do you know what it is that I am trying to tell you? I think that you do, but to be sure, you better mail me your answer on a post card. And don't be slow about it, I don't have all day.

And remember, ladies: Always remember me with a cookie. Ciao.
Stone Riprock's RSS News Feed
Stone Riprock hasn't written anything in a while, so his/her news feed is seriously out of date!
If you want the latest up-to-the-minute spoof news, check out all our rss feeds.
While you're here, why not check our other Top Writers?
And if you've still got time on your hands, consider joining us as a writer, and make up your very own news stories!