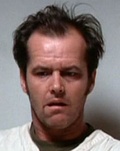 Screen Name:
Paul Blake
Paul Blake has published 239 items on The Spoof.
Check out Paul Blake's:
Latest Spoof News Story: Sunday 9th April 2023
Spoofing since: Thursday 15th November 2012

Location: Hope Falls, USA
Profile: Firstly, thank you for reading my spoofs!

Secondly, If I have personally offended you, I'm very sorry, but these are all my wife's ideas. (She just can't type very well because of her arm nubs.)

Since attending Film School in Victoria, BC, Canada, I've enjoyed writing sit-com's (Making Ends Meet), Feature Length Films (Here Lies Harry) and my first fictional novel, STOP, DROP & POP! (about Twerking.) And my second novel, aimed at Young Adult Readers: THE LAST TRUE THING. Spoofing allows me daily mental exercise.

I have also written several Children's Books - none of which have put even a single crumb of bread on my kitchen table! Oh well, we'll keep plugging away at it. To think that I might make someone laugh at some point in their day really means everything to me... Well, it means a lot anyway... Ok, ok, I barely care. I only write on the toilet, if you must know.

I live with my wife and two rug-rats... and one very confused cat, that constantly walks on my key*($@?board, (that was her) while spoofing.

"Beat it Cat! Get out of the bathroom!"

Thank you world, for being so ridiculous!

PB
Paul Blake's RSS News Feed
You can subscribe to Paul Blake's RSS News Feed by clicking here.
Alternatively, if you want Paul Blake's latest headlines on your blog or personal website, simply copy the following code:
<script language="JavaScript" src="https://www.thespoof.com/rss/javascript/jscript.cfm?writerID=14204&width=540&maxheadlines=4">
</script>
<a href="https://www.thespoof.com">Spoof news feed provided by The Spoof</a>
Feel free to tweak the width and number of headlines by changing the 'width' and 'maxheadlines' parameters in the javascript line above, to fit in with the design of your website.
While you're here, why not check our other Top Writers?
And if you've still got time on your hands, consider joining us as a writer, and make up your very own news stories!