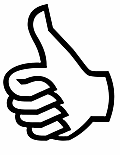 Screen Name:
grimbo
grimbo has published 637 items on The Spoof.
Check out grimbo's:
Latest Spoof News Story: Wednesday 8th June 2011
Spoofing since: Wednesday 2nd February 2011

Location: a happy place
Profile: I'm the result of an unhappy marriage between an underwater hang glider and a shy and sensitive used car salesman.

I spend my day avoiding daytime TV while simultaneously stuffing myself with guacamole flavoured jaffa cakes.

When i'm not beating myself up over missed career opportunities in the recycled latrine business , i experience intense periods of introspection during which i sometimes hallucinate that the size zero culture actually possesses some merit.

My ambition is to circumnavigate the globe with only a broken vuvuzela and a copy of sam allardyce's autobiography for company.
grimbo's RSS News Feed
grimbo hasn't written anything in a while, so his/her news feed is seriously out of date!
If you want the latest up-to-the-minute spoof news, check out all our rss feeds.
While you're here, why not check our other Top Writers?
And if you've still got time on your hands, consider joining us as a writer, and make up your very own news stories!