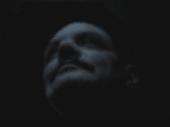 Screen Name:
Stump Parrish
Stump Parrish has published 38 items on The Spoof.
Check out Stump Parrish's:
Latest Spoof News Story: Friday 7th May 2010
Spoofing since: Thursday 8th April 2010

Location: Woodruff SC
Profile: I am a Born Again atheistin the Jehovah Witness Protection Program and working as on air, undercover, television news anchor as part of my cover story here in the bible belt. Since I don't really exist my editor has given me the freedom to persue the hard to get breaking stories. The night beat I cover is perfect for me as I have always been some what of a nightowl. Even as a fetus I would sneak out of the house late at night while my mother was sleeping just to go exploring. This late night regular contact soon led to an early beginning to a life of crime. At the tender age of 8 1/2 months I robbed my first liquor store. This life continued until I found myself running a vast criminal empire from my day-care center. By the second grade I was running teachers as high dollar prostitutes and I then started an international spy messenger and smuggling/delivery service. My teacher/escorts didn't mind delivering a gift or two in exchange for a free weeks vacation in The U.S.S.R. I became the single largest smuggler on the CIA payroll surpassing even U.P.S.'s yearly total for drugs smuggled into the USA.

Have a nice day and remember this advice. If you find yourself walking a dark and lonely city street one night and you are approached by a talking 5 1/2 month old fetus, Face the facts my friend...You are eating entirely too many mushrooms for one individual and you really need to send some of those tasty morsels my way.

Let me know what you think and remember this...We think so because other people all think so; or because - or because - after all we do think so; or because we were told so, and think we must think so; or because we once thought so, and think we still think so; or because, having thought so, we think we will think so...Henry Sidgewick
Stump Parrish's RSS News Feed
Stump Parrish hasn't written anything in a while, so his/her news feed is seriously out of date!
If you want the latest up-to-the-minute spoof news, check out all our rss feeds.
While you're here, why not check our other Top Writers?
And if you've still got time on your hands, consider joining us as a writer, and make up your very own news stories!