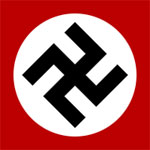 Screen Name:
Bunsen Burner
Bunsen Burner has published 97 items on The Spoof.
Check out Bunsen Burner's:
Latest Spoof News Story: Tuesday 27th October 2009
Spoofing since: Thursday 15th October 2009

Location: Prefer not to say
Profile: I don't get much time with other people. Not since that little accident with Mrs Gillians from next door. I only went round to ask her to stop her dog from all that constant yapping. But then something inside me snapped...

But I'm quite safe really. I'd never harm a fly. Unless it was a big, fat old fly wearing glasses and it kept a yapping mongrel. Then I'd kick the shit out of it....

What I mean to say is that I just want to entertain, to write, to communicate. I want to reach out and touch someone. Someone other than Mrs Gillians.

Of course if you are a commie red or a weak Liberal then I just don't want to know. You can join Mrs Gillians and the dog.....


Bunsen Burner's RSS News Feed
Bunsen Burner hasn't written anything in a while, so his/her news feed is seriously out of date!
If you want the latest up-to-the-minute spoof news, check out all our rss feeds.
While you're here, why not check our other Top Writers?
And if you've still got time on your hands, consider joining us as a writer, and make up your very own news stories!