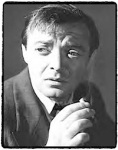 Screen Name:
JP Johnston
JP Johnston has published 42 items on The Spoof.
Check out JP Johnston's:
Latest Spoof News Story: Monday 20th March 2017
Spoofing since: Friday 12th June 2009

Location: World
Profile: What are you looking at this for? Are you that private investigator? Tell that bitch I never touched that girl, and I don't have any more money. Leave me alone. Can I please see my kids?

This is an assumed name anyway. I am someone else now. Call me Bob. Yeah. Bob. I don't live too far away these days. You tell her to think about that when she's hanging out her new man's Calvin Klein underpants. I bet he can't please her like I can. They look small, those underpants. She chose wrong. Tell her that.
JP Johnston's RSS News Feed
JP Johnston hasn't written anything in a while, so his/her news feed is seriously out of date!
If you want the latest up-to-the-minute spoof news, check out all our rss feeds.
While you're here, why not check our other Top Writers?
And if you've still got time on your hands, consider joining us as a writer, and make up your very own news stories!