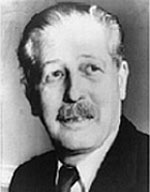 Screen Name:
Dr Scotty Madoc
Dr Scotty Madoc has published 22 items on The Spoof.
Check out Dr Scotty Madoc's:
Latest Spoof News Story: Saturday 21st May 2011
Spoofing since: Friday 22nd May 2009

Homepage: http://the-despicable-maestro.blogspot.com/
Location: The potting shed, uk
Profile: After a life spent dodging responsibility and numerous slurs to his daringly rotund character the Dr now spends his autum years penning awful reports about boring crap, fishing in his local resevoir, cottaging and trying to locate his glasses and occasionaly his face.

Fluent in gibberish and a renowned authority on bargin bin wine he is usualy to be found, bottle in hand, on local park benches bothering the pigeons and accusing the tulips of rape.

He lives in Shrewsbury with his late mother.

(Writing is a hobby. If you enjoy any of the stuff i've written- thanks- perhaps you should get in touch and show me gratitude in the good old fashioned way.)
Dr Scotty Madoc's RSS News Feed
Dr Scotty Madoc hasn't written anything in a while, so his/her news feed is seriously out of date!
If you want the latest up-to-the-minute spoof news, check out all our rss feeds.
While you're here, why not check our other Top Writers?
And if you've still got time on your hands, consider joining us as a writer, and make up your very own news stories!